Sales force compensation plans provide a way to compensate sales associates and other revenue providers that can help accelerate revenues, motivate your sales force, and build long-term, sustainable profit into your business. More importantly, you can better meet the needs of your sales force.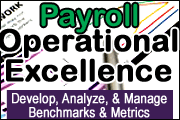 Having various sales force compensation models allows for many benefits, such as:
Increase profitability

Ability to forecast for the future

Improve recruiting

Manage mergers and acquisitions

Retain and attract top producers
How Do I Decide What Sales Force Compensation Method To Use?
Take a look around at companies that are prospering even through difficult times. What are they doing in terms of sales force compensation that you can copy?
Do away with entitled compensation – Just because a sales person has been with you longer doesn't mean they should be entitled to an unbalanced piece of the pie
Downsize your office space – How many salespeople are in the office on a regular basis? Not many, at least not many of the good ones. Create a smaller space with flex-time scheduling to allow your sales force to share desks
Use technology to consolidate administrative staff – Harness the power of blackberries and the internet to get messages out to your sales force as needed
Recruit aggressively – Once you implement some of the things above, you should have more money in the coffers to recruit top producers. Lower overhead means you'll have more money to pass along to the strong sales force
Sales force compensation plans will always be a large part of how your bottom line earnings look. By investing in proper training about sales force compensation methods and sales force compensation models you'll be ready to compete in today's marketplace.

Find Sales Force Compensation Training

To find sales force compensation training for sales force compensation plans and sales force compensation methods, click on either the recommended course(s) below, or select "Sales Force: Compensation" from the "Professional Development" section of the search box below.